INFINITI Wiper Blades in Naperville, IL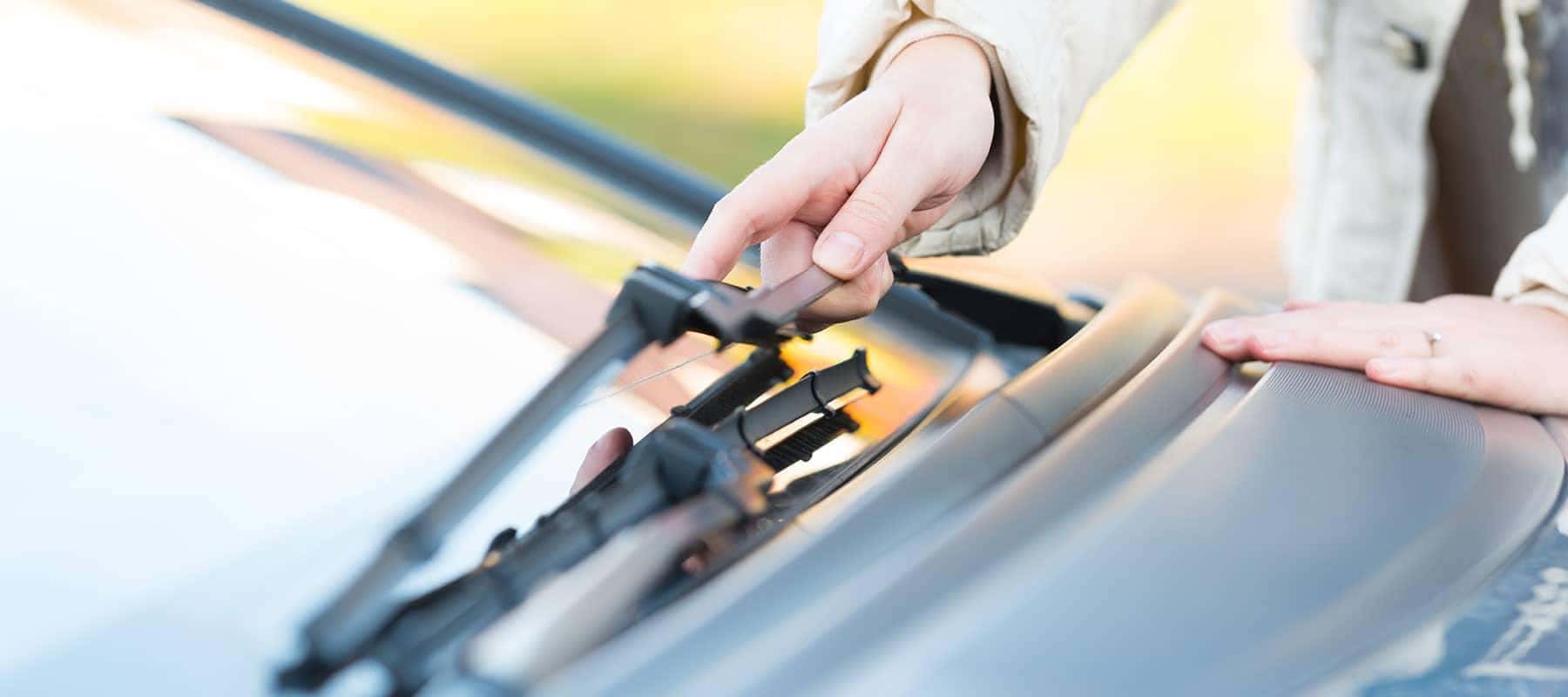 Wiper blades are often the most neglected part of your vehicle—yet, the majority of driving decisions are based on visibility! Quite obviously, visibility is essential when behind the wheel—especially during the colder months when snow or sleet could hinder it.
If you've noticed that your vehicle's wiper blades are chattering, streaking, or otherwise failing to wipe the windshield clean, our Chicago area INFINITI dealership suggests that it's time for new blades. If you're unsure of what kind of blades you should purchase for your INFINITI, the service technicians at our dealership can help!
INFINITI of Naperville is located at:
1550 W Ogden Ave • Naperville, IL 60540
HAPPY CUSTOMERS:
"Service was great; they explained everything very well from the multipoint inspection. Didn't try to up sell or anything like that. Very happy." – DealerRater.com Review
"Doug Cameron is top notch in the service dept. I know this from my own personal experience. When waiting to be taken care of Doug continues to treat all customers the same and goes above and beyond. I have never had to wait that long. Your lobby is a plus too." – DealerRater.com Review
WIPER FLUID
In addition to the wiper blades themselves, wiper fluid is essential for visibility—and it helps clean ice and snow off of your windshield during the winter. If you've pressed the button for the wiper fluid and nothing has come out, it's time to get under the hood and top off the reservoir.
Before your start, you'll need good-quality windshield washer fluid and a funnel.
Before you begin, make sure your vehicle is turned off
Locate the hood release level and pull it
Under the center part of the hood, discharge the latch and lift up the hood
Open the wiper fluid and set it on the ground along with the funnel
Locate the fluid reservoir cap and open it
Locate the fill line just below the top edge of the reservoir opening, place the funnel in the opening, and pour the fluid into the reservoir until it reaches the fill line
Replace the reservoir's cap and close the vehicle's hood—securing it back into place
Place the top back on the bottle of fluid and rinse the funnel with water
Of course, the highly trained technicians at our INFINITI service center serving Naperville can always help with any wiper blade maintenance your car may need—even if it's just a matter of topping off the wiper fluid reservoir! Or, if you'd like to do it yourself, replacement wiper blades and windshield washer fluid are both available in our parts department.
For more information about the wiper blades on your vehicle, visit our INFINITI dealer serving Naperville. If you'd like to schedule a service appointment with us, please contact us at 630-523-9057.