2020 INFINITI QX60 Accessories & Packages Comparison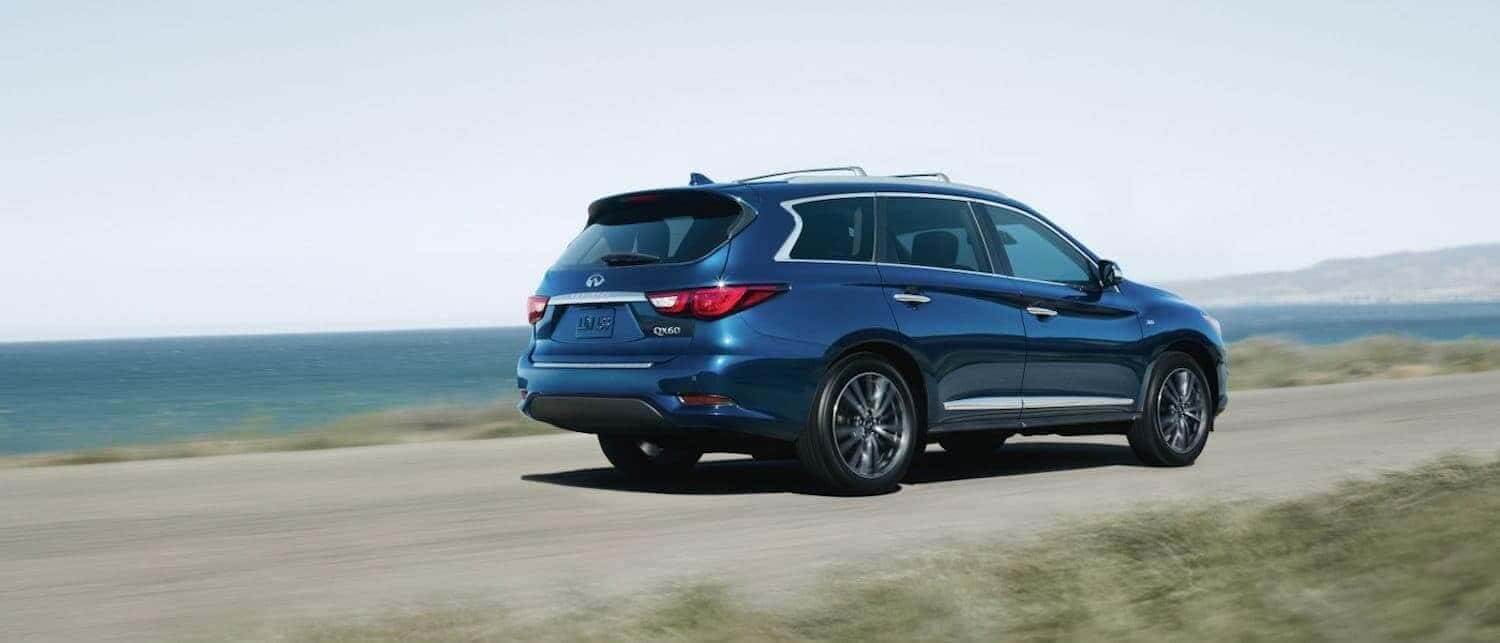 Do you want to take the 2020 INFINITI QX60 to the next level? Maybe a more personal level with amenities and accessories you can add on to this innovative luxury SUV? At INFINITI of Naperville, we offer a number of packages and accessories that will surely satisfy your customization needs. Simply find an INFINITI QX60 in our new inventory and pair it with your chosen packages to create the perfect SUV for you. Give us a call at (630) 506-5758 or contact us online if you have any questions about INFINITI QX60 package availability.
2020 INFINITI QX60 Accessories for Sale
If you're interested in INFINITI of Naperville accessories, then you're in luck. We have a number of options for you to further customize your 2020 INFINITI QX60. From roof rail crossbars to splash guards, you can add a multitude of options to your luxury SUV that will make it feel more customized to your needs. If you need assistance or have any questions about accessories, don't hesitate to give us a call at (630) 506-5758 and we'll gladly help you.