Do I Need Winter Tires?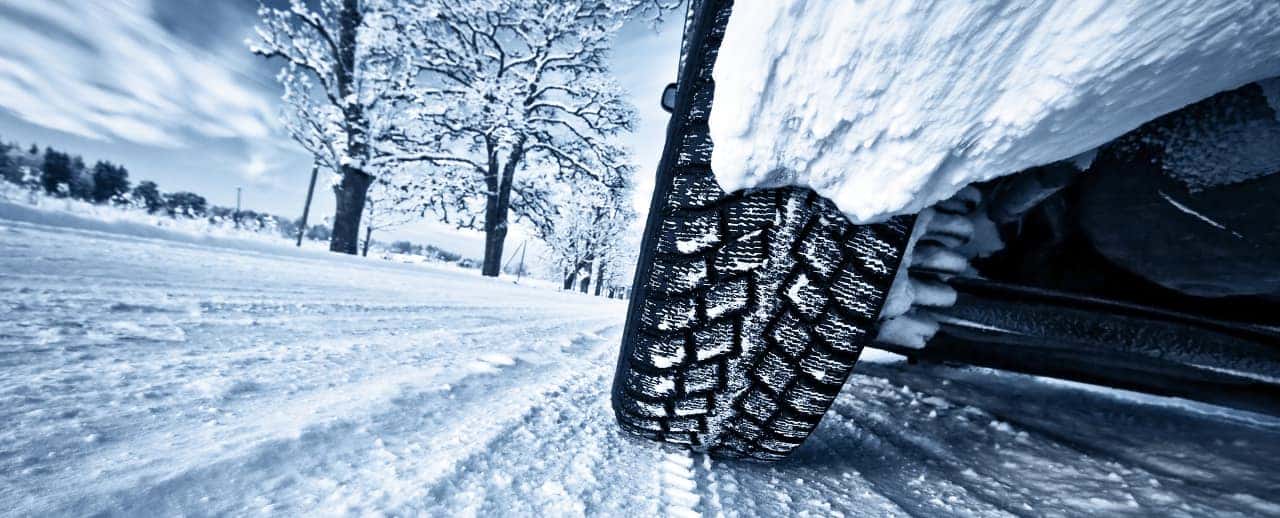 Even if you take great care of your tires, one set might not be enough to handle the extreme weather conditions of the Aurora and Lisle areas. Between the sweltering heat of the summer and the icy cold conditions of winter, most all-season tires can't keep up with the harsh demands of the Chicago driver. That's why so many customers visit INFINITI of Naperville for a good set of winter tires. Just what are the benefits of winter snow tires? Let's take a look!
All-Season vs. Winter Snow Tires
Most vehicles are equipped with a set of all-season tires that may be used all year long. These tires were engineered to perform just as well during hot and cold conditions, but this versatility means compromises must be made. They simply cannot perform as well as a season-specific set, and that's where winter snow tires come in. Snow tires are built to withstand the icy roads and subzero temperatures of cities like Plainfield. Think of it like this: Would you rather walk outside in a blizzard with sneakers or snow boots?
What are the Best Winter Tires?
When you visit our service center at INFINITI of Naperville, you'll see tons of fantastic options. While we'd be happy to find a set that fits your make and model specifically, these are qualities that you'll find in the best winter tires:
Flexible Rubber: You want a flexible material that won't freeze up in the frigid cold, so it can properly grip the roads.
Tread Depth: Winter snow tires have deeper grooves that minimize snowy build-up and repel slush from the tire's surface.
Biting Edges: Biting edge and high sipe densities are tiny slits that grab hold of the road, even when covered in ice.
Find Your Winter Tires at INFINITI of Naperville
Ready to find your next set of winter snow tires? Head to INFINITI of Naperville to find the perfect set, and our talented staff can help you narrow down your options. If you want to get a head start on your research, preview our tire center online. And if you still have any questions, contact us online at any time to get the answers that you need!