Car Battery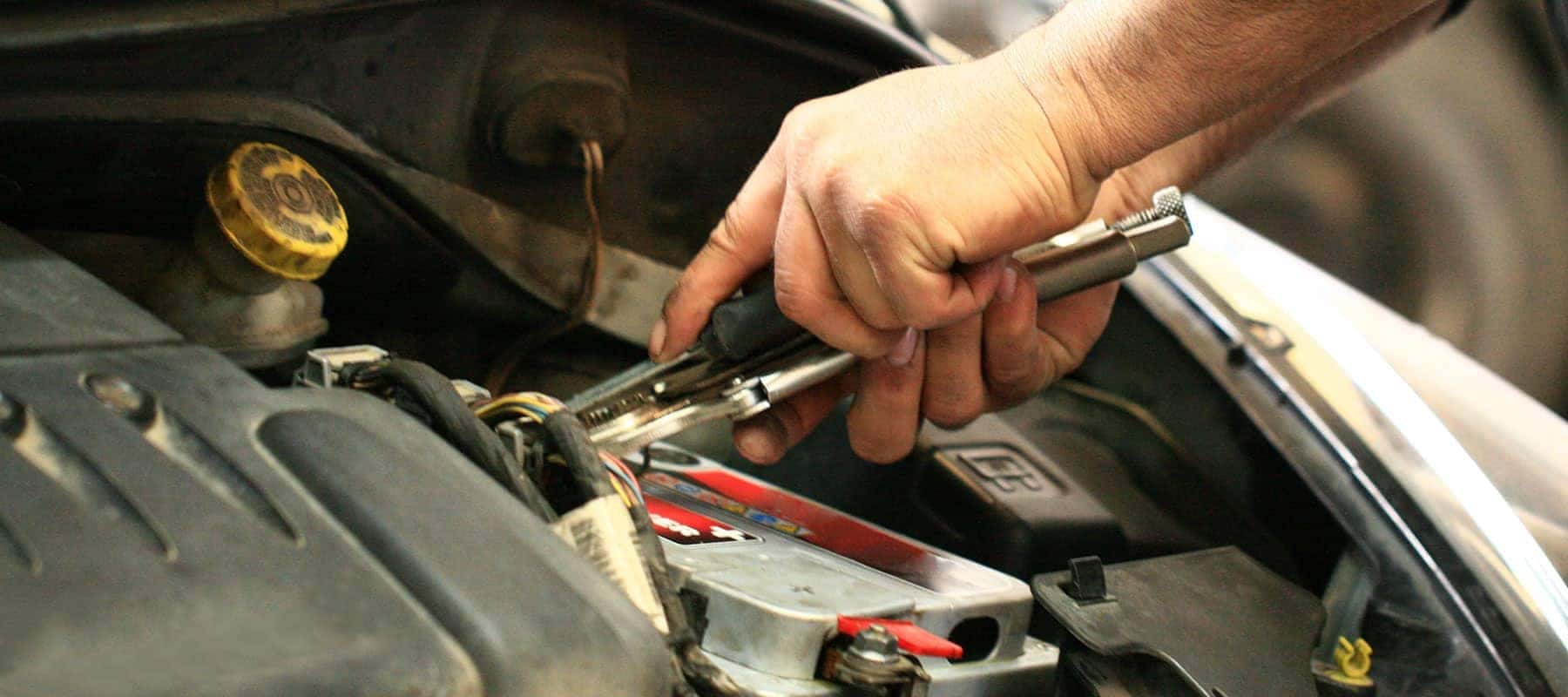 At our INFINITI dealer serving Naperville, we believe that routine maintenance is an integral part of vehicle ownership. It's important for vehicle owners to keep a close eye on all components of their vehicles to ensure that everything is working the way it should be.
It's especially important to pay close attention to the condition of your vehicle's battery. The battery in your vehicle supplies the necessary current to the starter motor and the ignition system while cranking to start the engine. Without a properly working battery, you could find yourself stuck literally!
Ensure that your car's battery is in tiptop shape; make sure that the connections are clean, tight, and corrosion-free. Batteries don't always give warning signs before they fail; at INFINITI of Naperville, we suggest replacing batteries that are over three years old.
If you need a new car battery or simply a battery check for peace of mind, call 630-523-9057 to schedule an appointment today!
INFINITI of Naperville is located at:
1550 W Ogden Ave • Naperville, IL 60540
INFINITI WIPER BLADE SERVICE NEAR Naperville
Wiper blades are often the most neglected part of your vehicle—yet, the majority of driving decisions are based on visibility! Quite obviously, visibility is essential when behind the wheel—especially during the colder months when snow or sleet could hinder it.If you've noticed that your vehicle's wiper blades are chattering, streaking, or otherwise failing to wipe the windshield clean, our Chicago area INFINITI dealership suggests that it's time for new blades. If you're unsure of what kind of blades you should purchase for your INFINITI.
HAPPY CUSTOMERS:
"A few issues also came up on the car (nothing having to do with purchasing a bad car or the dealership, just because my husband drives it to the ground!) but every time we bring this car in for service everyone is so helpful – it is always a great experience. Hilary has helped me multiple times and she has been great, I cannot say enough good things about her! This place has great customer service. I'm happy we purchased a car from here." – DealerRater.com Review
"Doug Cameron is top notch in the service dept. I know this from my own personal experience. When waiting to be taken care of Doug continues to treat all customers the same and goes above and beyond. I have never had to wait that long. Your lobby is a plus too." – DealerRater.com Review the service technicians at our dealership can help!
HOW TO JUMP START A CAR
If you find yourself in a situation with a failed battery, it's time to break out those jumper cables.
Find a vehicle to help you with the jump
Make sure that both cars are in "park" or "neutral" with their ignitions shut off and emergency brakes on
Remove the caps from each vehicle's battery and connect the cables
Attach one of the red clips to the positive terminal on your battery and attach the other red clip to the positive terminal on the other vehicle's battery
Attach one of the black clips to the negative terminal on the other car's battery and attach the other black clip to an unpainted, metal surface on your car – make sure that it isn't near the carburetor or the battery
Try starting your vehicle
If your vehicle starts, thank the person for helping you and hit the road! If you go through all of these steps and your vehicle still won't start, it's time to purchase a new battery
The service technicians at our INFINITI service center serving Naperville will be more than happy to handle the battery installation for you! For more information about the battery in your vehicle or to schedule a service appointment with us, visit INFINITI of Naperville or give us a call at 630-523-9057.