Brakes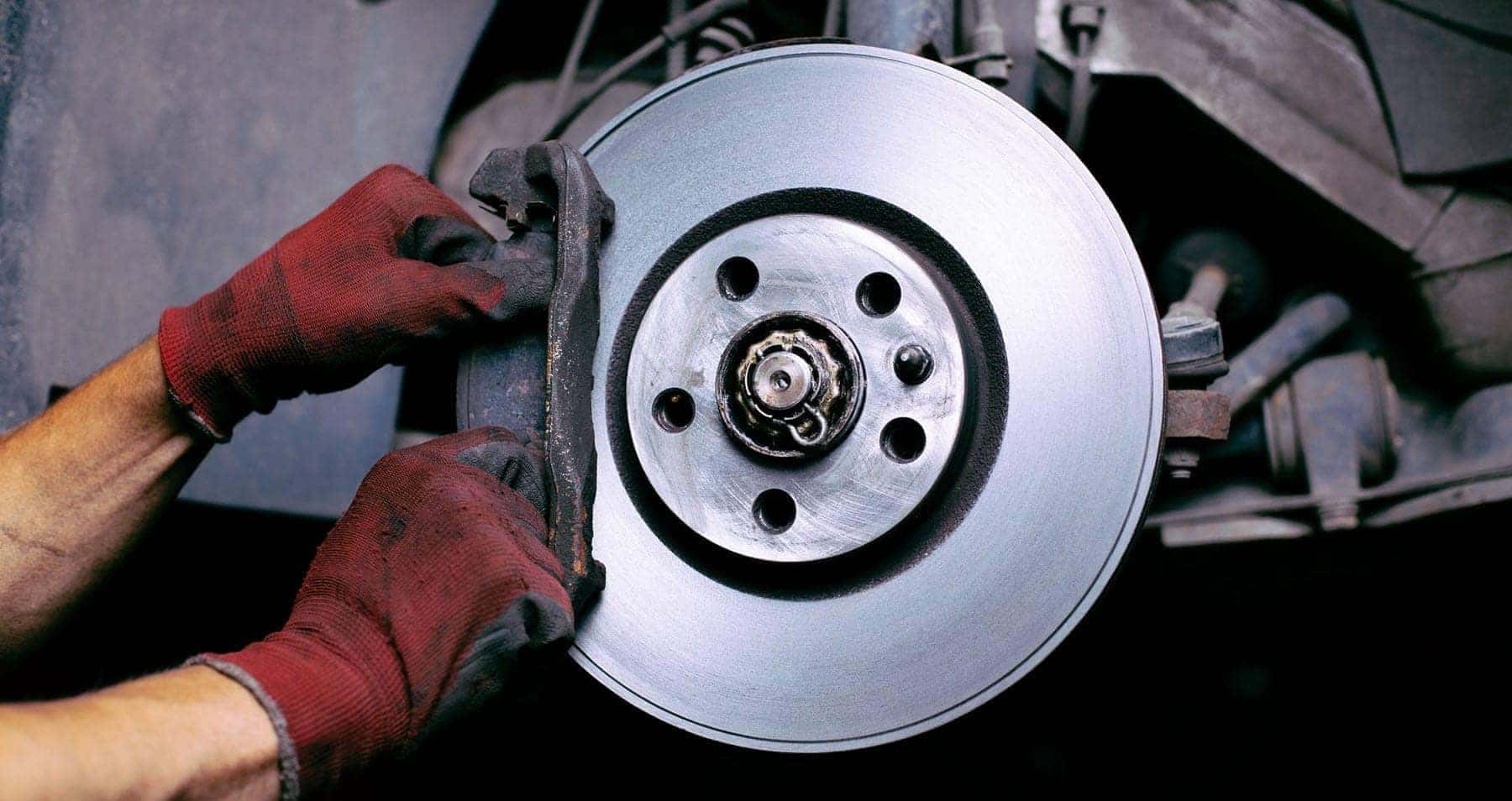 Don't ever underestimate the importance of a healthy brake system. It requires regular maintenance to keep the system working properly and that's where our INFINITI service center comes in. Our convenient hours and close proximity to Chicago allow you to come in when its best for you, and you can be sure we'll get you back on the road with minimal disruption to your day.
INFINITI of Naperville is located at:
1550 W Ogden Ave • Naperville, IL 60540
HAPPY CUSTOMERS:
"Service was great; they explained everything very well from the multipoint inspection. They didn't try to upsell me on anything and I'm very happy with how my car came out." – DealerRater.com Review
"They were very friendly, very professional, and great to work with. Great customer service doesn't always seem to be a priority anymore and it was really nice to see that it still is at INFINITI of Naperville" – DealerRater.com Review
TIME FOR NEW BRAKES
Your brake system's job is to bring your vehicle safely to a stop. Yet many drivers often put off brake inspection and service for longer than they should considering the constant use and wear that this system endures. Naperville, IL area INFINITI drivers should look out for these warning signs:
A grinding sound coming from the brakes is a telltale sign that your brake pads are worn out. This greatly reduces the stopping power and effectiveness of your brakes in critical situations.
If you notice your brake pedal responding differently, that is a sure sign something is wrong. It may feel soft or spongy when you apply the brakes or it could be difficult to push down. Either of these situations may also include your vehicle pulling to one side when you brake because the calipers have worn down unevenly.
Vibrations through the pedal or steering wheel are signs that your brakes have heated up too much and are indicative of serious rotor problems.
A bad odor when you apply your brakes means something isn't working properly or is about to fail. Overheated brake pads lead to unreliable braking patterns.
Warning light. There's a reason these things come on, and if they do then don't ignore them.
The team at INFINITI of Naperville has been providing timely and dependable service to INFINITI drivers in Naperville for years. Our factory trained service technicians have the training and tools to provide quality INFINITI service, whether you need an oil change, tire rotation, or brake maintenance.