Congratulations to ?Choose your Charity? newcomer Casey?s Safe Haven! Casey?s was our last ?Choose your Charity? winner of 2013 with 159 totals votes, and will be the first charity to claim their winnings in 2014!
All of us at
Infiniti of Naperville
would like to thank Tammy, Sue, Barb, Paco and Lola for spending some time with us this afternoon to accept our contribution and take a photo.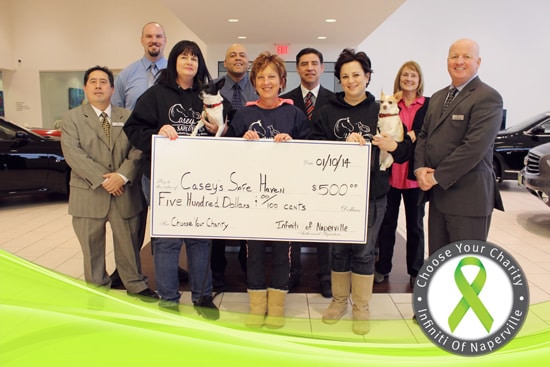 Casey?s Safe Haven, a non-profit holistic equine and dog rescue center, is operated solely on volunteer help and donations, and is dedicated to healing horses, ponies, donkeys, mules, dogs…